Welcome to the HEART DISEASE RESOURCE CENTER discussing…ATHEROSCLEROSIS OR HARDENING OF THE ARTERIES, ITS CAUSE, HOW TO REVERSE IT, HOW TO MEASURE THE PROGRESS
---
If You Have the Book Quantitative Medicine, See…

Chapter 6: "Cholesterol" which type are dangerous, which are not.
Chapter 8: Determining susceptibility the atherosclerosis from test results.
Chapter 18: "The Vascular System," an overview.
Chapter 18: "The Amazing Role of HDL." Here is is explained how "good" cholesterol directly reverses atherosclerosis.
Chapter 21: The cause of atherosclerosis and its cure
Appendix 2: "Causes of Disease – Heart Disease" Several papers on the topic.
---
BASIC INFORMATION
---
Part I of an in depth discussion of Atherosclerosis or Hardening of the Arteries.Why atherosclerosis progresses and what reverses it.
Part 2 of an in depth discussion of Atherosclerosis or Hardening of the Arteries. How to halt and reverse the disease with lifestyle changes. How to measure the progress..
Cholesterol and its relation to heart disease. When it is dangerous and when it is not. How to determine and change your cholesterol profile.
HDL can reverse both heart disease and cancer. Learn how this 'wonder drug' works, and how to maximize this.
---
CHOLESTEROL AND FAT FACTS
---
A new study completely turns the tables, Asserting that high LDL cholesterol Is protective, and that the lipid hypothesis Is bunk.
---
Lowering LDL ("bad") cholesterol is turning out to have been a very bad idea.
Low levels of LDL ("bad") cholesterol are often found in dementia patients, causing confusedconcern over current cholesterol lowering medications.
The strange politics of dietary cholesterol. Known for decades to be, it is just now becoming part of government dietary policy.
Does saturated fat cause heart disease. No. In fact, in most cases, it will help prevent it. The reason saturated fat has been the dietary bad guy for decades are partly political, partly misinterpreted science..
Red meat became another dietary bad guy, based on completely
---
STATINS AND OTHER CHOLESTEROL LOWERING DRUGS

---
Statins do both harm and good, in approximately equal amounts. The good is probably not due to lowering of cholesterol, but lowering inflammation.
A very undesirable side effect
Statins increase the risk of adult onset diabetes by 50%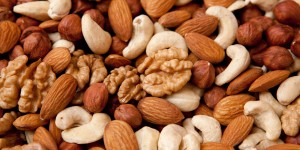 All three reduce heart disease risk by around 35%, but only nuts to not increase risk elsewhere. Read all about the amazing benefits of nuts (And inform your doctor.)
No group benefits from statin use except the drug industry. Heart attacks are reduced, but other causes of death are equally increased. There is no improvement in all cause mortality for even the higher risk groups.
The importance of lowering cholesterol seems to be fading. The drug industry is now trying to define cholesterol as a disease in of itself.Do you have a touch of cholesterol? Quick, a statin.
It may or may may not cause it, but it is certainly associated with it.Two decades of cholesterol lowering drugs may have exacerbated the epidemic.
Eztimibe, which lowers cholesterol in a different way, has been a disaster. Now, by slicing and dicing, the drug industry has found a narrow group that benefits, but of course, will attempt to have the drug widely prescribed.
Despite abundant evidence that lowering cholesterol is a bad idea, the drug industry has cooked up another 'blockbuster'.
---
External Resources…
Lipoportein(a)
Lipoprotein(a) also known as Lp(a), is a special form of LDL particle and causes an elevated risk of atherosclerosis. An excellent resource is the Lipoprotein Foundation, Link here.
---
---