QUANTITATIVE MEDICINE is soon to be published in both print and eBook/Kindle format.
The Book Has Three Parts: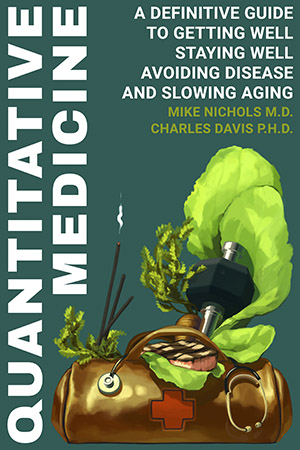 PART I CONTROLLING YOUR HEALTH
PART II USING QUANTITATIVE MEDICINE – STEP BY STEP
PART III THE SCIENCE OF QUANTITATIVE MEDICINE
You may have a Free PDF copy of PART I NOW! No Obligation.

Our no-spam policy:
You email address will not be shared or distributed in any way
If you elect to receive post notification, you may opt out at any time.