We went dark for the last month. Basically overwhelmed. We are back. Posts are going to start coming again, along with several other goodies.
H

ere are some updates: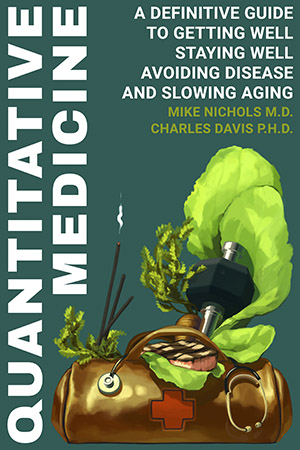 There was this book: Quantitative Medicine. Ads for it have been running on both sidebars of the blog for almost 8 months. So what happened to it? Well, uh, as "W" might have put it, I guess we misunderestimated a few things. Anyway the good news is: it's done. It is getting a final proofreading, will go to print late this month, and we should have print books as well as a Kindle edition around mid-march. The print book is a soft cover and around 400 pages. The Kindle book price is $9.99. The print book list price is around $20. Members of our Medical Goodies Club will periodically receive discount offers.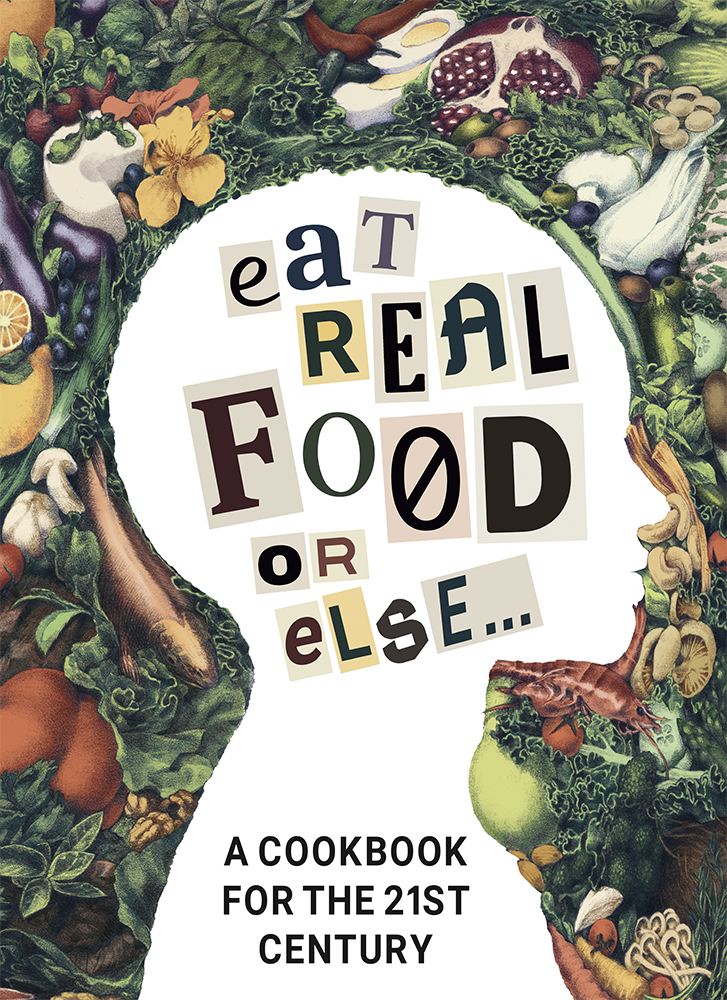 And speaking of books, there is another book coming, by Mike Nichols, Lien Nguyen, and Chef Charlie Vollmar. This is a gorgeous nutrition handbook and cookbook, has 89 delicious and healthy recipes, and is loaded with practical nutritional information. It even has a desert chapter with 11 low sugar/no starch recipes. It is a beautiful hard-cover book, in color, and 304 pages. It is being printed now, and should be available in late January 2016. An extremely healthy meal can be extremely delicious. The name of the book: "Eat Real Food or Else…" Stay tuned.
Medical Goodies Club?
Subscribers are automatically members of our Medical Goodies Club. Besides book discounts, from time to time other sorts of wondrous Medical Goodies will be made available.
There are a few other goodies coming.
There are two interactive web apps planned. The first one will let you do your own "China Study." It will use the same data that the book: "The China Study" used. With the online app, you will be able to choose a diet, say 30% red meat, 30% green vegetables, and 40% rice, and see what effect this would have had on the China Study data participants.
The second app is a way to get a Health Report Card from various blood markers, such as fasting glucose or HDL cholesterol. The Report Card has five "subjects," and grades A, B or C for each. The subjects:
Sugar Management – how efficiently do you metabolize sugar and starch?
Lipid Management – is your circulating cholesterol safe or dangerous?
Anabolism – Are you engaging your body's repair mechanisms.?
Stress – Is physiological or psychological stress affecting your health?
Organ Health – Are your liver and kidneys doing well?
Plus, the app will give you an overall score from zero to ten. You could be a perfect ten. Those with high scores are at low risk for all degenerative disease. This would include heart disease, cancer, diabetes, osteoporosis, osteoarthritis, and Alzheimer's. Those with high scores also age very slowly, and have lots of time to enjoy all that good health.
We don't want to make promises about availability here, given the egg we are still scraping off our faces vis-a-vis the book.
Blogging
As far as blog topics go, the primary focus will remain prevention of degenerative diseases and slowing of aging. We will be covering recent developments in the medical press as well as expanding and expounding the Dr. Nichols medical philosophy. If you have any ideas, request, complaints, chime in. Few medical topics are off limits.
And best wishes for a happy and healthy 2016.
Mike Nichols
Charles Davis